Free Microsoft Access Training
Our free Microsoft Access Training resource will show you the basics of creating and editing database reports.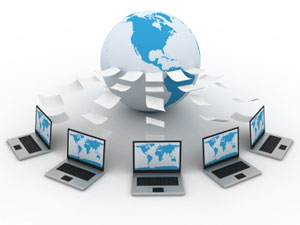 Ever wonder what happens to the information you hand over when you apply for a personal loan or enter a competition?
In today's "Information Age", your name, address, phone number, email address and perhaps more will be entered in to a database - a storage for many different kinds of information.
Many businesses use Microsoft Access to store client or business information. This data is used to create multiple tables of information to create a database. The information can then be linked, or related, in a structured way and can be stored, manipulated and retrieved at will.
Scroll down for some great resources for Microsoft Access 2007 tutorials.
For more detailed training, see this Microsoft Office 2007 Tutorial.
Download a database
Create a database
Save and share your data
Create a database with a table
Enter data in the new table
Set or edit field names
Set and edit data types
Organise data by moving, hiding, and resizing datasheet columns.
Format Data — changing the gridline style and background colour, editing text format, and resizing datasheet rows
The Totals row in a datasheet
Sum, count, and average data
Sort and filter data in a column
Using 'Search' to locate data
Learn Access shortcut keys, or 'Key Tips', on the Ribbon
Navigating the Ribbon using the 'TAB' and 'arrow' keys
Learn key combinations
Return from Free Microsoft Access Training to Free Online Computer Training